Two things today:
Few days ago, I was searching for information on NTFS and found 2 amazing articles from the good old MSJ (Microsoft Systems Journal). The links are below. Do go through them when you find time. Even though the articles are old, they offer a wealth of information.
Windows NT 5.0 File System – http://www.microsoft.com/msj/1198/ntfs/ntfs.aspx
NTFS Change Journal – http://www.microsoft.com/msj/0999/journal/journal.aspx
There are lot more articles available. I will post the links as and when I read them. Nice stuff !
---
As you already know, I have enabled keyboard shortcuts on my gmail account. Gmail actually shows you the list of available shortcuts right inside your mailbox, without us having to visit the keyboard shortcuts page. To access the list of keyboard shortcuts, you need to press "?" key, which is "Shift + /". You will get the translucent black popup as shown in the below screenshot. You can press any key to close it.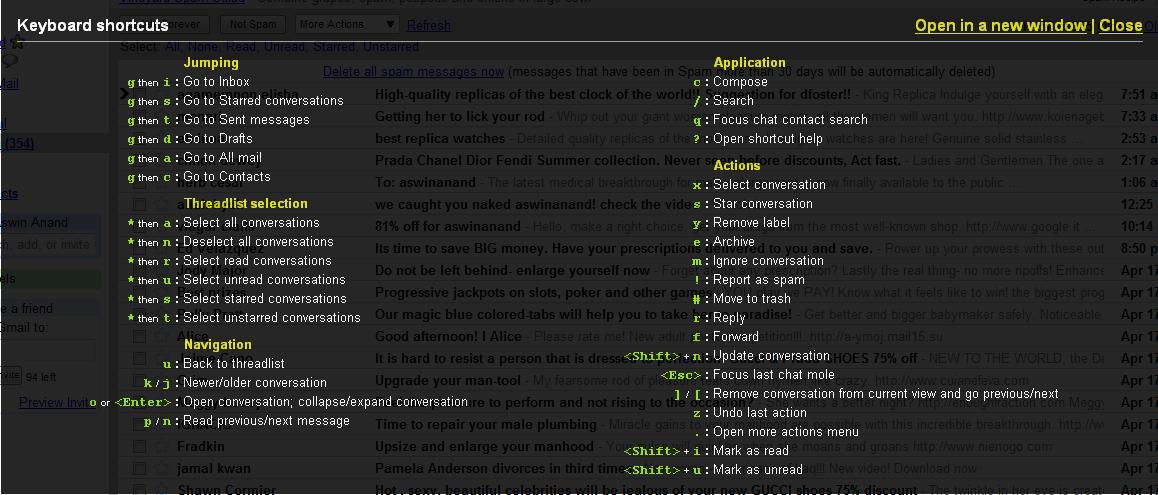 Click the image to see a larger version.