Though, undoubtedly, Tada Falls (or Ubbalamadugu Falls) is one of the most beautiful places near Chennai, its also one of the most abused natural places near here. Until few years ago, when the place was just a plain old forest, it was limited to very few people who dared to explore the place and trek for themselves. But ever since the raping started in the name of Eco-Tourism, the place began to lose its shine and green.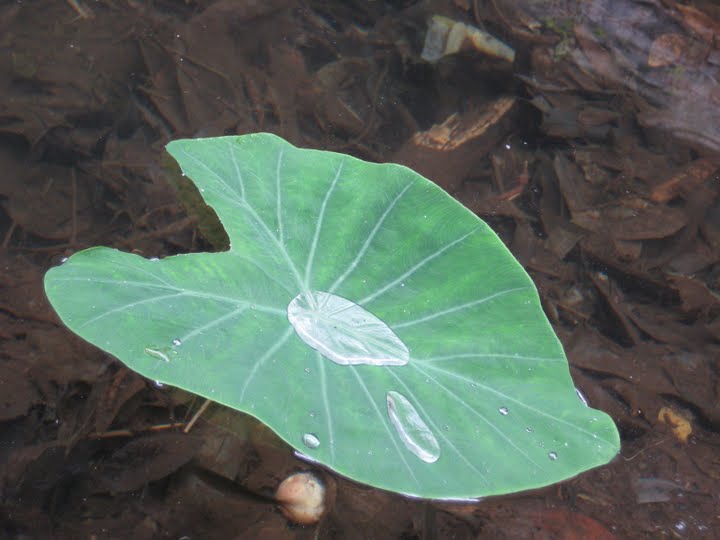 Mother Nature could be literally heard screaming for help. She was dying a very excruciating death. Broken booze bottles everywhere and in every crevice possible, combined with tons and tons of plastic, cigarette butts, beedis and what not, the place was bleeding. It was so bad that, during the Tada Fort Exploration couple of months back, we didn't get any interest to get in the water at all. The general abuse of the place was compounded by the fact that the forest guards and locals take money and allowed liquor and other illicit materials to be carried in to the forest. They get drunk, urinate and puke in the same stream itself, spoiling the water for those downstream. Hell! They even bring live goats from the town in to the forest and kill them to eat fresh meat 🙁 . Who knows what diseases are lurking there?
We heard the SOS message loud and clear. The men and women of the soil decided to clean up the mess and teach a lesson to the vandals raping the place.
The Gang
More than 230 people visited Tada Falls much to the chagrin of the guards and forest officials. The group was divided into 20 Garbage Busting gangs. Each gang took over a circle of about 60 yards radius along the stream. Since each team had anywhere between 10-15 people, a designated area would be freed of plastics and bottles in no time. Armed with huge garbage bags and gloves, we started collecting garbage in and around the area. Crores of plastic bottles, broken liquor bottles and other plastic materials were stuck everywhere. We retrieved them using long sticks and filled them up in our bags.
Our dear ancestors, the monkeys 😀 , became very curious of the bag's contents and a group of them would swing down in an instant and make an attempt to get at the bags. We felt sorry that they couldn't understand how dangerous the contents of the bags were for them.
Highlight: More than 230 people, 2 tonnes of garbage and in less than 4 hours time.
 
Then, we started walking downstream and formed a human chain to transfer the garbage bags from one person to another until the base camp was reached. We collected so much garbage that it was enough to fill up a harvest tractor up to its brim, forming a mound of sorts on its top.
Press
The press came and recorded our activities and it got published in various newspapers in and around Chennai & Andhra Pradesh. ETV conducted an interview with Peter Van Geit (co-founder of CTC) which was aptly translated to the news channel by Aditya. Â Few reporters from Deccan Chronicle had come to take note of the atrocities happening there and reported them in yesterday's newspapers, highlighting the fact that CTC was doing its best to save the place.
The Pools !
With the day's objective accomplished, we did what we do best 😀 – Trek to the nearest pool and chill off. By the time we climbed back to the pool, we realized how clean the place looked devoid of plastics and broken booze bottles. I felt a huge wave of satisfaction envelope me as we made our way to the pool. Jumping and diving ensued. The pool was very beautiful and there was a small and gorgeous waterfall at the end of the pool. It may have been a 30 meter  swim to it. And tell you what, it was amazing feeling to know that I was able to swim that distance on my own 😀 . Brijesh accompanied me during this time by my side just to make sure that I would be able to make it to the end. My joy knew no bounds. I was able to put my new skill to test and succeeded 😉
We had lunch besides this beautiful pool and making sure we never polluted this place, we started off after a good swim and delicious lunch.
They had it !
It was time for the guards to answer us. Through this trek, we were accompanied by Forest Officers who were in charge of maintaining sanity at Tada. They questioned the guards and guides in front of us and gave them sound warnings that if liquor and stuff happens again, their jobs will be at stake. We also informed them that these were the same guards who used to break in to our vehicles and steal valuables. They would extort money from us for taking our bikes and cars and would also harass women and children of the group. We recorded their apology & will play it back to them the next time we visit Tada.
The forest officials at least acted that they were guilty for ravaging this beautiful place. I'm doubtful that their atrocities will stop soon but I can assure you that it was a great beginning.
Tractor
Highlight is the tractor which carried our collected garbage bags for disposal.
It was a very satisfying day. Combined with act of keeping nature intact & with an ultra-easy trek, nothing could beat this weekend. Hoping to do more of this in future. Our future is in safe hands 🙂
Photo Albums
Thanks a lot for capturing the moments shutter bugs. Without you, we wouldn't have a story to tell today.
Gowtham – The Best Album
More albums on the way! Until then, catch you soon …