Are you one of those who has this need to ping all your buddies with a message? If so, your search ends here! Here's what you need to do: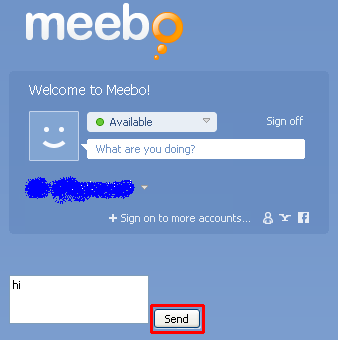 That's about it. Fill up the textbox and hit send. The message will be sent to all your IM buddies.
If you are savvy enough, you can make some customizations to the script.
Right click on greasemonkey icon and click on "Manage User Scripts".
Select "meebo all at once" and click "Edit" at the bottom of the window.
The script will be opened for editing in your favourite text editor.
Follow the instructions and make changes to the block marked in the source code.
Then reload www.meebo.com.
That's pretty much it. I quickly hacked it up in couple of hours so there might be some loose ends. If so, please let me know and I will fix it at the earliest. If you wish to make improvements yourself, you can fork the script at the Github repository.
Summary
If you are even more savvy, you might want to check the Meebo analysis below.